Get Shaggy Rugs in Dubai To Elevate Your Space
Explore our exquisite collection of shaggy rugs in Dubai, designed to bring a touch of opulence to your home. Indulge in the softness and plush texture of our premium shaggy rugs, providing a cozy haven for your feet.
Our Shaggy Rugs in Dubai offer the perfect blend of softness and sophistication, transforming any space into a plush oasis of warmth and beauty.
Decorate Your Space With Our Soft Luxury Shaggy Rugs
Elevate the decor of your home or office with our luxury Shaggy Rugs Dubai. They are the perfect addition to any residential or commercial setting. Choose from a variety of colors and sizes to find the perfect large shag area rug for your space.
Our rugs are crafted with utmost care, offering exceptional softness, delicacy, and durability. We use a range of natural and synthetic fiber materials, including polyester, polypropylene, wool, leather, faux fur, real fur, and acrylic.
Each rug is designed to provide both comfort and style, ensuring a luxurious experience for you and your guests.
Explore Our Wide Collection Of Premium Shaggy Rugs in Dubai, Abu Dhabi, UAE
Experience the cozy warmth and textured elegance that our shaggy carpets offer. Our collection boasts an array of options, including fluffy, plush, soft, and luxurious rugs, each meticulously crafted to elevate the ambiance of your home. With a variety of customizable features available, you can create a personalized rug that perfectly matches your unique style and décor.
Choose from a selection of colors, sizes, and textures, including high-pile, long-pile, and deep-pile rugs, to find the perfect fit for your space.
Visit us today to explore our wide collection of customized shaggy rugs in Dubai and transform your living space into comfort and style.
Cherish The Amazing Benefits Of Our Shaggy Rugs
Our beautifully designed shaggy round rugs not only are affordable but also have some legit perks, which are as follows and which could make anyone purchase them.
Our amazing shaggy rugs for sale are manufactured by using the soft and fine material
They are meant to create a comfortable environment in your place
Our shaggy white rugs allow you to feel relaxed while walking over it
A thick shaggy rug is available in every color, pattern, design, style, size, or shape
These fascinating rugs are easy to install and remove if compared to wall-to-wall carpeting
You can place shaggy grey rugs in any area of your place to give it a modernized look
Why  Shaggy Rugs Dubai are First Choice to Be Placed At Your Home
Our Collection of Shaggy Runner Rugs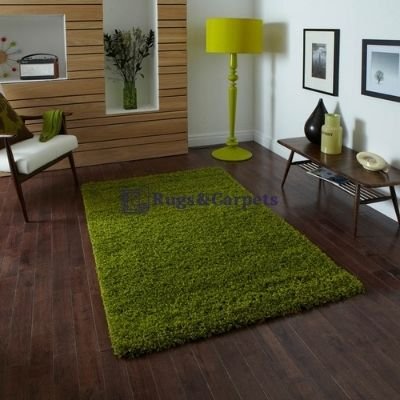 Frequently Asked Questions
Yes, shaggy rugs are relatively easy to clean and maintain. Regular vacuuming helps remove loose dirt and debris from the surface. For spills or stains, prompt spot cleaning is recommended using mild detergent and water. However, it is advisable to contact with professional rug cleaner for best practices.
Yes, we offer customization services for shaggy rugs. This allows you to select the desired size, shape, and even color scheme to perfectly fit your room's dimensions and design requirements.
While shaggy rugs are known for their comfort and aesthetic appeal, they may not be the most practical choice for high-traffic areas. The long pile can make it challenging to maintain cleanliness and durability in such spaces.
Absolutely! Shaggy rugs can add a touch of texture and warmth to contemporary interior designs. By selecting a shaggy rug in a neutral or monochromatic color, it can act as a statement piece or provide a soft contrast to sleek and minimalistic furniture.
We Are The Best Shaggy Rugs Supplier in Dubai
We are a renowned destination for shaggy rugs in the UAE, recognized both locally and internationally for our stellar reputation. To enhance your convenience, we offer the option of bringing our diverse collection of rugs directly to your home or office. This allows you to browse and select your preferred rugs in a comfortable and familiar environment.
Customer satisfaction is our utmost priority. We take pride in offering exceptional warranty policies and ensuring the delivery of high-quality products. Our Dubai shaggy rugs are meticulously crafted from 100% natural materials, guaranteeing their durability, sustainability, and resistance to wear and tear resulting from regular use.
To explore our extensive selection of natural and synthetic materials, including a wide range of traditional and modern handmade shaggy rugs, simply reach out to us at +971502136026 or info@rugsandcarpets.ae.