Buy High Quality Artificial Grass Carpets in Dubai
Elevate your space with our lifelike artificial grass carpets in Dubai. Transform any area into a green paradise, from balconies to gardens, with ease.
Experience the beauty of nature with our artificial grass carpets in Dubai. Transform your spaces into lush green havens effortlessly. From balconies to gardens, our low-maintenance and realistic grass carpets bring the outdoors in, offering a vibrant and inviting atmosphere all year round.
Best Artificial Grass Carpet For Your Place
Transform your home into a lavishing paradise with the enchanting allure of artificial grass carpet in Dubai. With its lush green hues and soft, synthetic blades, artificial green turf carpet adds a touch of natural elegance to any living space. Whether you're looking to create a beautiful garden area, a safe play zone for your pets, or a low-maintenance landscaping solution, artificial grass carpet is the answer.
Its high-quality synthetic turf mimics the look and feel of real grass, offering a durable and visually stunning alternative. Say goodbye to the hassle of mowing, watering, and weeding, and embrace the beauty and convenience of artificial grass carpet.
Our Collection Of Synthetic Grass Carpet Dubai
Transform your spaces into breathtaking havens with our exquisite collection of fake grass carpet in Dubai. At Rugs and Carpets, we offer a wide range of artificial grass solutions that combine the allure of lush greenery with the convenience of low maintenance.
Our synthetic turf is carefully crafted to mimic the appearance and texture of natural grass, providing you with a vibrant and realistic landscape all year round.
Whether you are looking to enhance your gardens, create pet-friendly areas, or design stunning sports fields, our artificial grass installation services cater to your specific needs. With our cost-effective and durable artificial grass options, you can say goodbye to the hassles of regular watering, mowing, and fertilizing.
Noteworthy Benefits & Features Of Our Artificial Grass Carpet UAE
Experience a world of benefits and features with our remarkable waterproof artificial grass carpet. Buying our fake synthetic grass, you'll be delighted by the range of shades available, allowing you to customize your space beyond traditional green. Say goodbye to worries of discoloration or patchiness, as our artificial grass is designed to resist water, insects, and UV damage.
In the scorching heat or pouring rain, our resilient grass will thrive, making it the perfect choice for Dubai's unpredictable weather. Embrace the cost-saving advantages as our artificial grass lowers power bills and reduces maintenance costs.
As a bonus, we offer luxury discounts to our valued clients on the purchase of artificial grass in Dubai. Contact us today to create a vibrant and hassle-free landscape you'll love.
Why Fake Grass Carpet Installation is The Solution For Your Living Space
Our Recently Completed Projects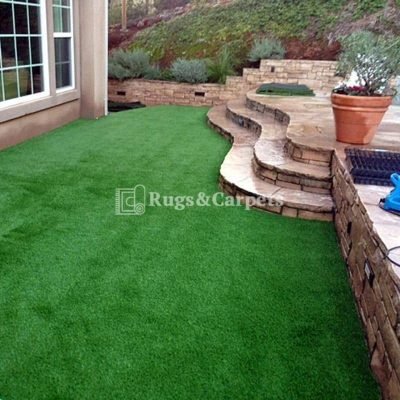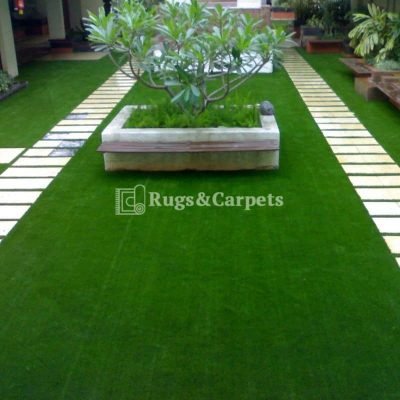 Choose Us For Best Artificial Grass Carpet Dubai
Experience the excellence of our artificial grass carpet and unlock the true potential of your spaces. Trust in our expertise to provide you with premium-grade products and impeccable service, ensuring your complete satisfaction. Enhance your surroundings with the beauty and functionality of our artificial grass carpet today.
What sets us apart even further is our competitively low grass prices, providing you with added value and benefits. Whether you're in Abu Dhabi or Dubai, we are the trusted firm renowned for delivering exceptional solutions for interior fit-outs in Al Quoz, Dubai, and Downtown Dubai for many years.
To help you make the perfect choice, we offer samples of our products, allowing you to assess the shade, thickness, and pile density that best suits your needs.
Frequently Asked Questions
The lifespan of artificial grass carpet depends on various factors, such as the quality of the materials used, the level of foot traffic, and maintenance practices. On average, high-quality grass carpet can last up to 15-20 years.
Yes, artificial grass carpet is safe for children and pets. It is designed to be non-toxic and free from harmful chemicals. Additionally, it eliminates the need for pesticides, making it safer for kids and pets to play on.
Yes, artificial grass carpet can be installed over existing flooring materials such as concrete, tiles, or even natural grass. However, it is important to ensure proper preparation and installation techniques to achieve the best results.
Maintaining artificial grass carpet is relatively easy. Regularly remove debris and leaves using a leaf blower or broom. For stains or spills, rinse with water and use mild detergent if necessary. Additionally, it's recommended to brush the grass fibers occasionally to maintain their upright position.
While it is possible to install fake grass carpet yourself, professional installation is recommended for the best results. Professionals have the expertise and tools to ensure proper preparation, sub-base installation, and precise fitting, leading to a long-lasting and visually appealing result.