Buy Luxury Living Room Furniture Dubai
The living room holds significant value within our homes, often regarded as "the heart" of every house. Our furniture collection is designed to complement your living room, elevating its aesthetics while ensuring functionality, easy maintenance, and affordability.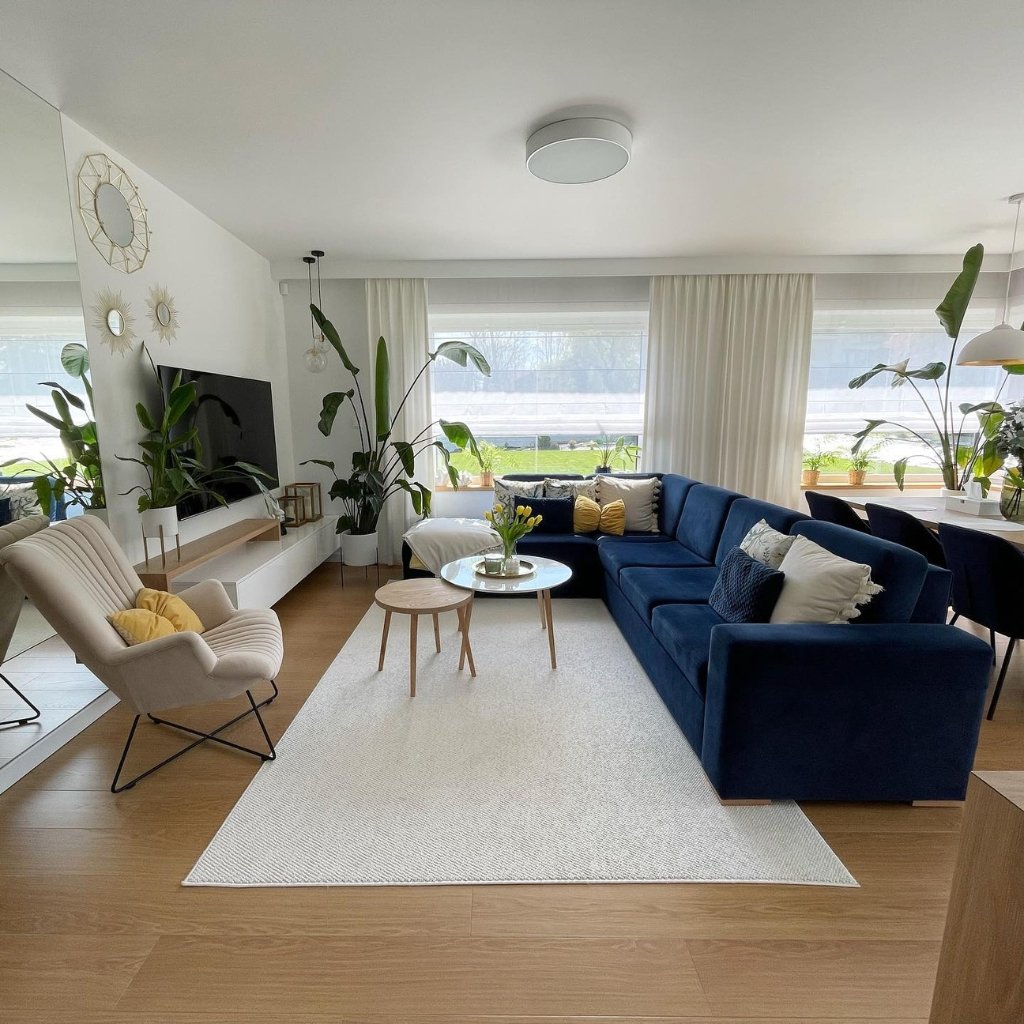 Our Custom Living Room Furniture Complements Your Interiors
At our store, we truly appreciate the significance of your living room, as it serves as an essential part of your home, catering to both personal and guest needs. We understand that the right furniture can complement and bestow a beautiful and lavish touch to your living space, leaving a lasting impression.
We have a diverse selection of colors, designs, and styles at affordable prices. So, why wait any longer? Reach out to us today and discover the finest collection of custom made furniture, perfectly tailored to your needs.
We Offer Vast Range of Living Room Furniture Set in UAE
Discover the finest selection of living room furniture in Dubai, including premium living room chairs, stylish side tables, elegant living room cabinets, and much more, all tailored to suit your living space. Our extensive range offers the utmost quality at the best prices available in the UAE.
Immerse yourself in the beauty of our beach living room furniture, expertly crafted with UV ray protectors, ensuring longevity under the sun's rays. We are committed to providing all of this at an affordable price, understanding the value of every individual's budget.
For further information and expert guidance in creating a remarkable living room within your budget, feel free to reach out to us.
High End Construction of Our Living Room Furniture 
We understand that our customers seek the perfect balance of luxury and functionality, and our collection of living room furniture sets embodies just that. Whether you desire a modern or contemporary style, our pieces are meticulously crafted to meet the highest standards of quality.
From the comfortable seating options to the stylish designs, our affordable living room furniture offer elegance and sophistication.
With a focus on durability and versatility, our customizable and space-saving options ensure that you can create a living room that perfectly reflects your unique taste and lifestyle.
Benefits & Features of Our Living Room Furniture 
Our Collection of Cheap Living Room Furniture
We Are The Best Suppliers Of Living Room Furniture Dubai
If you are seeking to renovate your interior or elevate your living room's existing decor, our living room furniture in UAE offers unparalleled quality and longevity. We take immense pride in delivering premium-quality products and achieving resounding success in numerous projects we have undertaken.
In our pursuit of maximizing customer satisfaction, we extend discounts on both furniture and accessories. Additionally, we provide a free quotation service to help you with price estimations for any product or service you desire. Our dedicated customer service representatives are readily available to address your inquiries promptly.
Frequently Asked Questions
Some popular living room furniture trends include minimalist designs, modular furniture arrangements, mixed material combinations (e.g., wood and metal), bold colors or patterns for accent pieces, and incorporating multifunctional furniture. Additionally, sustainable and eco-friendly furniture options are gaining popularity.
When choosing fabric for living room furniture, consider factors such as durability, comfort, and maintenance. Opt for durable fabrics like microfiber, leather, or tightly woven fabrics that can withstand everyday use. If you have pets or children, consider fabrics that are stain-resistant and easy to clean. Test the fabric's comfort by sitting on it or feeling its texture. Lastly, choose a color or pattern that complements your overall decor style and personal preferences.
When choosing the right size of furniture for your living room, consider the scale of the room and the proportion of existing elements. Measure the available space and leave enough room for comfortable movement.
Take note of doorways, windows, and other architectural features that may affect furniture placement. Avoid oversized furniture that overwhelms the space or small pieces that get lost. Visualize the furniture in the room or use online room planning tools to ensure a proper fit.